legal information & notice of intent to marry
Getting Married ? Step by Step to a Budget Wedding. How to fill out a Notice of Intended Marriage Form = NOIM
Getting Married? There is one important legal step to take. That is to sign a Notice Of Intended Marriage.
It might sound complicated but it is simple! Just 1 form, I'll make sure everything is in order by the time of the wedding. 
The NOIM must be lodged at least 1 month before the wedding date.
The NOIM is valid for 18 months.
Download, fill out and print pages 3 and 4.
Sign the NOIM with an Authorised Witness = JP, Police officer, Solicitor or Medical Doctor.
Scan NOIM and ID's to me one month before the marriage date and your NOIM is legally lodged.
Who can witness signing a Notice of Intended Marriage?
The NOIM must be signed by the couple with the following people. A Justice of the Peace, Marriage Celebrant, JP, Police officer, Legal or Medical practitioner as their witness.
Only one person is needed to sign or action the NOIM. If the other person is overseas or cannot make the signing meeting.
Identification you must provide before a wedding can go ahead.
Australian or Overseas Passport ( Expired is O.K cancelled is not O.K)
Or Birth Certificate + Driver's Licence / Photo I.D card.
Divorce Certificate if previously married.
If you were divorced overseas contact the court where the divorce took place.
Death Certificate if you were widowed.
All Australians can apply for Birth Certificates and Australian Divorce certificates. Its easy Just follow the links. For overseas evidence of divorce try this link to the Department of Foreign Affairs Consular List: Consulate Protocols. You cannot get married in Australia without proof of divorce.
Common mistakes filling out and signing a Notice of Intended Marriage
Notice of Intended Marriage forms are important legal documents and must be filled out properly.
Include full legal name including middle name.
Mother's Maiden name is the name she was born with.
If a parent is deceased write their full name + "deceased".
Include City and Country you were born.
Typing and printing the NOIM is more accurate than printing then Handwriting the NOIM
Make sure your witness fills in their occupation box.
Notice of Intended Marriage = NOIM for Visa Subclass 300 - Prospective Marriage Visa in Australia?
All people planning to marry an Australian citizen and gain permanent residency must lodge a Notice of Intended Marriage. Otherwise known as a NOIM with a celebrant. 
That must be done at least one month before the wedding. 
The NOIM is valid for 18 months. 
The NOIM can be signed in countries outside of Australia. 
I can give you instructions on how to sign a NOIM in or outside Australia.
Do I need a Letter For Immigration?
Some couples need a Letter to Immigration. If you're not sure, call me.
I will write you a Letter to Immigration once the NOIM is lodged with me. 
The letter will state the planned date and location of the wedding. 
This date can be changed once the visa has been granted. 
I charge a no-refund lodgement fee of $150 for this service. 
The $150 payment will go towards the total cost of the wedding once the Visa is granted.
Please note – celebrants cannot provide advice on immigration.
Why choose me - Fiona King for your Budget wedding or Elopement?
I've conducted 100's Budget weddings and Elopements weddings + I'm available every day of the week.
Kindness- no matter where your from in the world or in life I treat all people equally.
Efficient – I keep the paperwork straight forward and no fuss.
Fun – marriage is a really important! But having little wedding can be lots of fun and I'm up for an adventure too.
I would love you to hire me as your celebrant. I'm a full-time celebrant who has conducted hundreds of weddings. I'm probably not he cheapest celebrant around. My fees are the same as a registry office wedding.
What you get is more flexibility on where and when to have your wedding. Plus someone who really cares about each couple's wedding I conduct. Finally, I understands that preparing paperwork for marriage registration can be stressful so I try to be as helpful and supportive.
Government information for couples planning to marry
The Australian Government provide this brochure Happily Ever Before and After containing useful information regarding getting married. Good communication is important in a Marriage. It is my duty to inform you of the of the following courses for marriage. The Attorney General suggests that you attend one, but you don't have to.
Government Rules for Marriage Celebrants
All marriages are seen equally by the law so the paperwork process is the same no matter how extravagant or humble the wedding. One months notice MUST be given before the marriage in the form of "The Notice Of Intention To Marry". If you live outside Sydney, even overseas the "Notice Of Intention To Marry" can be signed and the paperwork prepared. Please take a on my "Legals and Notice Of Intention To Marry Page" to find what supporting paperwork you will need to supply for your marriage to be registered.
As your celebrant I am in charge of the paperwork for your marriage. It is my job to create all marriage documents and certificates plus register the marriage. I will make sure all the paperwork is completed to the satisfaction of the N.S.W Dept. of Birth Deaths & Marriages. Take a look at the ' Legals & Notice of Intent to Marry' page. For a list of paperwork you need to provide in order to register your marriage successfully.
Contact Me For The Next Steps To Marriage
Looking For An Affordable Marriage Celebrant in Sydney?
Fiona Here, I'm A Celebrant With 10 Years Experience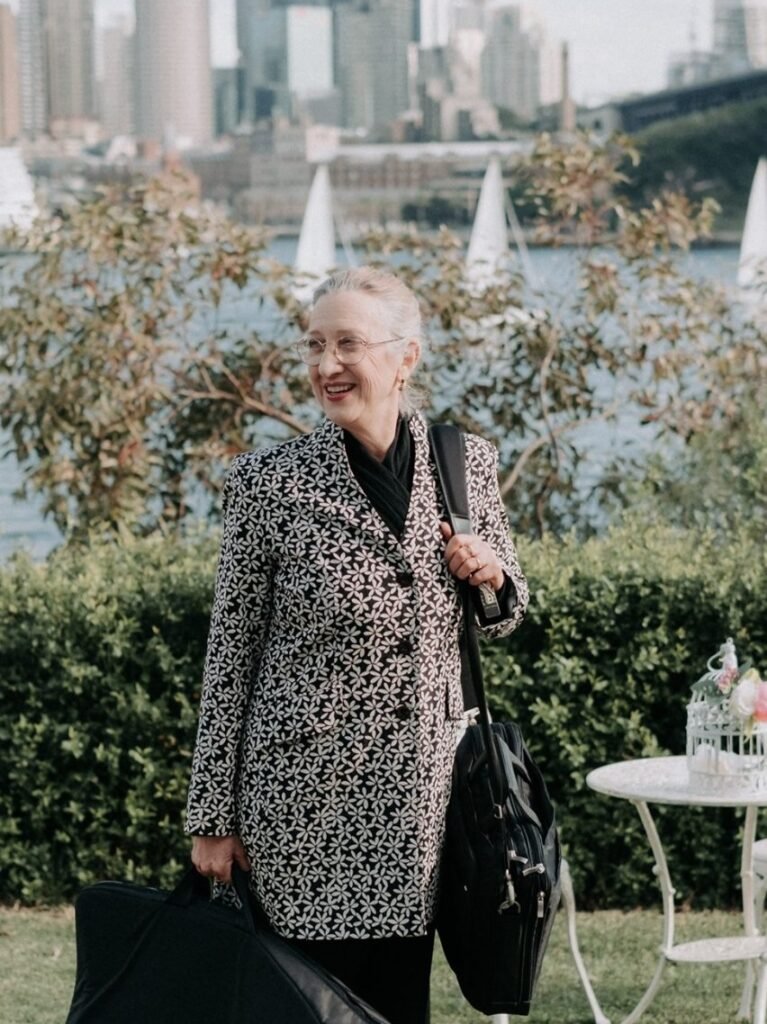 I would love to talk with you regarding your wedding large or small. Your welcome to contact me for a chat, email or set up a Zoom or Skype meeting.