Buget Weddings & elopments
What's the difference between Budget Wedding and Elopement?
Firstly, I class a Budget wedding as a ceremony with between 10 and 30 guests. A short sweet and fun wedding that doesn't cost the earth! Family and friends come together to make it all happen and keep costs down. Budget weddings don't have to be cheap, just frugal.
As Sydney is such stunning city it's pretty easy to have a small but spectacular wedding somewhere on the Harbour. Bradfield Park, Milsons Point is known as 'The Wedding Park" as North Sydney Council allows small weddings without charging booking fees. Your ideal wedding venue might the back yard, or apartment terrace.
Secondly, spend the money on the things that matter. If you've always dreamt jumping in a limo go for it. If French champagne gives the day a bit of class, sure buy a few bottles. Choose a few things that really matter to you and let go the expensive expectations of a traditional wedding day.
Basically an Elopement is supposed to be a secret wedding. Usually with just the couple, celebrant and 2 witnesses. Often held in a different city than where the couple lives. The couple runs away and elopes! It's s a pretty romantic thing to do.
Wedding planning is not as certain as it used to be so Eloping has become fashionable. Marry now, party later!
If you're planning to Elope, keep it a secret. Family and friends get upset if you announce that you're eloping. They translate that to "and you're not invited!" So shhhhhhhh until it's too late, you're married!
Many couples fly into Sydney for a secret wedding ceremony loving the spectacular backdrop of Sydney Harbour. I am experienced in helping couples prepare the legal paperwork before arriving in the Sydney from interstate or overseas.
I can suggest a few locations around Sydney Harbour with views of the Opera House and the Sydney Harbour Bridge. You can get married pretty much anywhere. The beach, a park, even in a Hotel room. If you need help finding a photographer. I can recommend a wedding photographer that will supply digital images only. Great for couples traveling to Sydney for an elopement!
You might want a signing table to make the pictures look pretty.
All marriages need 2 witnesses, so either bring your best friends along or we can find some witnesses on the day. Fortunately anyone over 18 can witness a wedding so passers by can be asked. It's a pretty romantic thing to do so, witness an elopement.
To make thing super romantic I actually play the harp and can serenade you before and after the wedding!
A micro wedding is a scaled down wedding, with no more than 50 guests. Bigger than a Budget wedding or Elopement but smaller than a Traditional White wedding. They still include the "I do" traditions that make a wedding but on a much smaller scale.
With the changing nature of wedding planning these weddings offer certainty in a changing world. Also they are an affordable option allowing the couple to focus on quality rather than quantity.
What's a Legals Only Wedding?
A legals only wedding is very brief, more of a signing session than a wedding. Often with only the couple, celebrant and 2 witnesses present.
There are 3 legal things that need to happen. 
The celebrant must recite a speech called the monitum. Here it is: "I Fiona King a civil marriage celebrant. Am duly authorised by law to solemnise this your marriage, according to the laws of Australia. Before you are joined together in marriage in my presence, and in the presence of these witnesses. I am bound to remind you publicly of the solemn, serious and binding nature of the relationship into which you are about to enter. Marriage, according to Australian law is the union of 2 people to the exclusion of all others, voluntarily entered into for life.
The couple exchange legal vows. " I ask all here to witness that I……….. take you……… to be my. husband/wife/partner in marriage.
Signing of 3 sets of Legal Marriage documents.
Legals Only weddings are chosen by couples for legal or cultural reasons. Couples who've had a destination or religious wedding ceremony overseas. Or who have applied for a Marriage Visa Sub class 300 and need to get legally married to fulfil their visa by a certain date. Lastly for couple who want to skip the wedding. They simply want to be married.
All marriages are seen equally by the law so the paperwork process is the same no matter how extravagant or humble the wedding. One months notice MUST be given before the marriage in the form of "The Notice Of Intention To Marry". If you live outside Sydney, even overseas the "Notice Of Intention To Marry" can be signed and the paperwork prepared. Please take a on my "Legals and Notice Of Intention To Marry Page" to find what supporting paperwork you will need to supply for your marriage to be registered.
As your celebrant I am in charge of the paperwork for your marriage. It is my job to create all marriage documents and certificates plus register the marriage. I will make sure all the paperwork is completed to the satisfaction of the N.S.W Dept. of Birth Deaths & Marriages. Take a look at the ' Legals & Notice of Intent to Marry' page. For a list of paperwork you need to provide in order to register your marriage successfully.
Contact Me For The Next Steps To Marriage
Looking For An Affordable Marriage Celebrant in Sydney?
Fiona Here, I'm A Celebrant With 10 Years Experience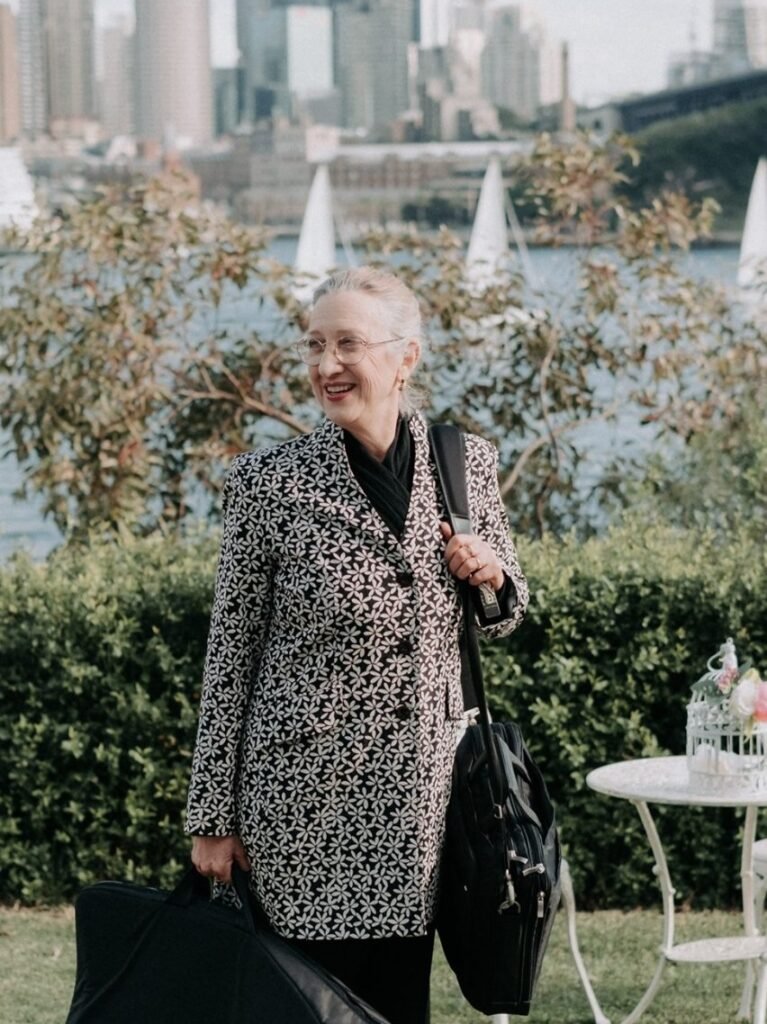 I would love to talk with you regarding your wedding large or small. Your welcome to contact me for a chat, email or set up a Zoom or Skype meeting.