same sex wedding information
Same Sex Marriage Celebrant in Sydney
Yay finally  EVERYONE who loves each other can choose to commit to marriage.
It's a very exciting time for Marriage Equality in Sydney. The Wedding Industry is gearing up to warmly welcome everyone who is ready to say " I do " too! Phone calls are coming in for enquires for Same Sex Marriage Celebrant Sydney. Weddings are being planned for 2018 and I'm so happy to finally be able to conduct same sex weddings. A Notice of Intent to Marry must be signed 1 month before a wedding. Once legislation is passed and new forms are generated couple will be able to give their 1 months notice. This form is called a NOIM. We can start booking and planning now!
As an award-winning, experienced celebrant I'll be able to guide you through the legal paperwork and take a look at location and ceremony options. Modern Aussie Wedding are really about celebrating a couples love and life together. If your planning to go right over the glittery rainbow top, great I'll come with you. A secret wedding or elopement might be more your style. I understand and honour privacy. It's an important life event and moving moment for everyone so no matter how big or small your wedding is I'll be their for you.. The most rewarding part of my job is to guide you through the emotions of your ceremony!
March and October are peak wedding months with September and November also popular.  Same Sex Marriage Celebrant Sydney will book up to 18 months ahead. 3 main vendors you need to secure on one date are Celebrant, Photographer and Location/Reception. I know of lots of Stunning Sydney Locations and am happy to help with suggestions and practical hints gleaned from my years of experience.
I grew up in Paddington in the 1970's. My professional life before becoming a celebrant was that of a Dancer and Costume Designer. I danced with, loved and lost friends in the 1980's. I raised my daughter in Newtown in the 1990's. Now in 2018, I can conduct weddings for ALL people who love each other and choose to commit to marriage. In my eyes people are people and love is a powerful force!
Mike and Daniel were legally married in Germany and wanted to share the celebration with Aussie family and friends. Their Same Sex Wedding was held on Shelly Beach, Sydney which was packed on a summers day. When Mike and Daniel kissed the beachgoers gave them a standing ovation. If that's is anything to go by Sydney is going to really turn on a rainbow of celebration for everyone!
So if your planning a wedding your enquiry will be warmly welcome!
Looking For An Affordable Marriage Celebrant in Sydney?
Fiona Here, I'm A Celebrant With 10 Years Experience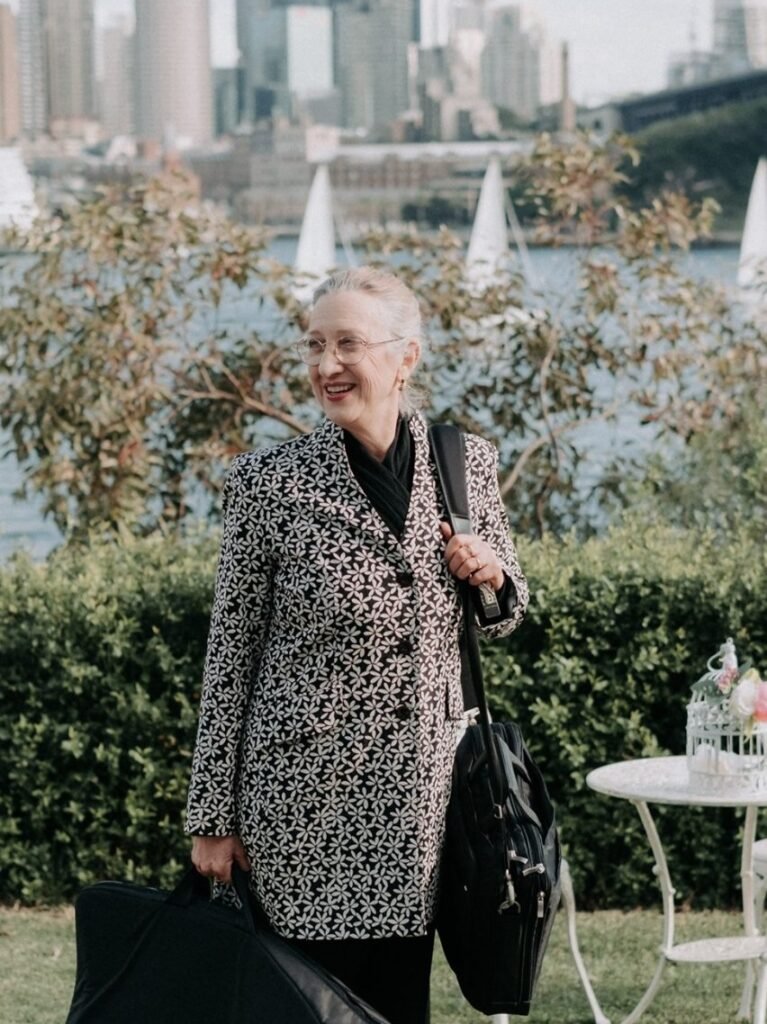 I would love to talk with you regarding your wedding large or small. Your welcome to contact me for a chat, email or set up a Zoom or Skype meeting.