same sex wedding information
Guest at Same-Sex Weddings
Guest at Same-Sex Weddings – My college form Melbourne Bronte Price has written this excellent advice.
Things to keep in mind at a
same-sex wedding
The wedding season is in the planning stages now, and we all could not have been happier. Thanks to the latest developments in marriage equality all over the world, there are more fun weddings around the corner. We all enjoy weddings because of all the significant elements they include, the love, the drama and all those emotions. Even as a wedding guest, you get to play a small role in someone else's love story. This in itself is magical.
Same-sex weddings can be even more interesting than their counterparts. You should feel fortunate to have been invited to a same-sex wedding this season. That in itself, calls for a celebration. However, being a guest at a wedding takes much more than just arriving at the location on time. An ideal wedding guest tries his or her best to respect the couple and make things easier for them on their big day.
The specifications of what makes a couple feel good and special, vary from couple to couple. This is depending on their genders, their preferences and religion etc. In case of a same-sex wedding, the etiquettes aren't very different from that of straight weddings. But they are certainly more customized to a same-sex couple's life choices and preferences.
5 things to keep in mind as a guest at
same-sex weddings:
1. Read about the terms the couple uses & stock to them during the wedding:
Have you been invited as a guest at a Same-Sex Wedding? If this is your first time attending a same-sex wedding, do not assume you know the terminologies the couples use for themselves. They might have certain non-traditional terminology that they use to refer to their union and to their counterparts. Don't just assume that the couple prefers "Bride and Bride" in a lesbian wedding. They could have chosen to go as partners or as "Woman and Woman". It's important to stick to the terminology to show your respect and support to the couple. You can listen carefully to the experienced marriage celebrant. Marriage Celebrants in Melbourne are highly experienced and courteous and make sure they make the day as smooth as possible for the guests and the couple.
Read more about terminologies online and stick to what terminology the couple uses. Look carefully at the words they have chosen for themselves, the words on their invites and the titles they used in their ceremony. It actually wouldn't need too much work to figure out the couple's preference.
2. Find a card that is relevant to the couples Gender and orientation:
The market is opening up to this new business opportunity that the LGBT community has brought in. However, there's still time to be able to find the perfect gift for same-sex couples in a neighbourhood mall. You can't just give a husband and wife card to a same-sex couple you are visiting. Every couple, no matter straight or same-sex, likes things that are customized to their choices and preferences. This might take some effort but goes a long way in making the couples day better. Do not settle down for a generic card, research more about the couple's non-binary gender identities. This shows that you have cared enough to learn about them and support them wholeheartedly.
3. Be prepared to see non-traditional and non-gender traditions:
It's okay to be amused when you see something or experience something for the same time. However, make sure that you do not react to these changes. Most wedding traditions and cultures have been secured with time, based on religion and other beliefs. These specific wedding traditions are specific to the couple's orientation too and that is why they are very gendered. Things like father-daughter dance, best man etc. are all traditional and gendered. You may or may not be seeing these gendered wedding rituals at a same-sex wedding. The ring bearer could be the couple's pet, the mother of the groom could walk him down the aisle. Keep an open mind and enjoy this fresh change. These traditions were made to make the couple feel comfortable in the first place.
4. Don't make things awkward for everyone by asking the couple about their future plans:
You are a dear friend and you are concerned about the couple, that's understandable. However, the couple may or may not be comfortable answering to your curious questions on their busy wedding day. And secondly, it's wise to give the couple privacy about topics like children and house etc. You can ask your questions if any, when the couple is relaxing. Make sure you are not making the couple uncomfortable. If questions regarding kids and finance can make a straight couple feel awkward, it will obviously do the same for a same-sex couple.
5. If you don't have anything great to say, better keep quiet.
You might have a lot of opinions and suggestions for sure. However, understand that not all your views, suggestions and opinions are for the good. This will certainly make things awkward for the couple and others supporting them. Do not tell your opinions out loud on your RSVP cards or for that matter at the wedding. You have views and you want them answered, stay back home and make things easier for the couple and for yourself. This is another reason where the role of a marriage celebrant comes into the picture.
Most marriage celebrants suggest the couple to keep the guest list as a minimum and close as possible. Understand, that the couple is inviting you to be a part of their love story. If you believe in that, you will feel welcome. If you have objections, it's wiser to keep them to yourself. It's the couple's choice after all.
Most importantly have lots of fun. Same-sex couples and their weddings are fun, classy and creative. Being a part of it, as a guest will just make your day a little bit brighter.
Author Bio  – Australia's Bronte Price is the first ever certified gay celebrant from the continent that now boasts of marriage equality. He is also the co-founder of an Equality Network that caters any LGBT wedding needs by creating a better experience through wedding suppliers. As a member of the GLOBE (Gay and Lesbian Organization for Business and Enterprise), he works tirelessly to empower the LGBT community. His websites Gay Celebrant Melbourne and Bronte Price is a stunning example of his dedication for celebrancy that unites the power of love. Apart from that, his fiancée Clint and their four-legged fur baby – Bingo are Bronte's quintessential lifelines. He is also passionate for volunteering as a newsreader at Joy 94.9 and spending time in his organic backyards comes a close second.
Looking For An Affordable Marriage Celebrant in Sydney?
Fiona Here, I'm A Celebrant With 10 Years Experience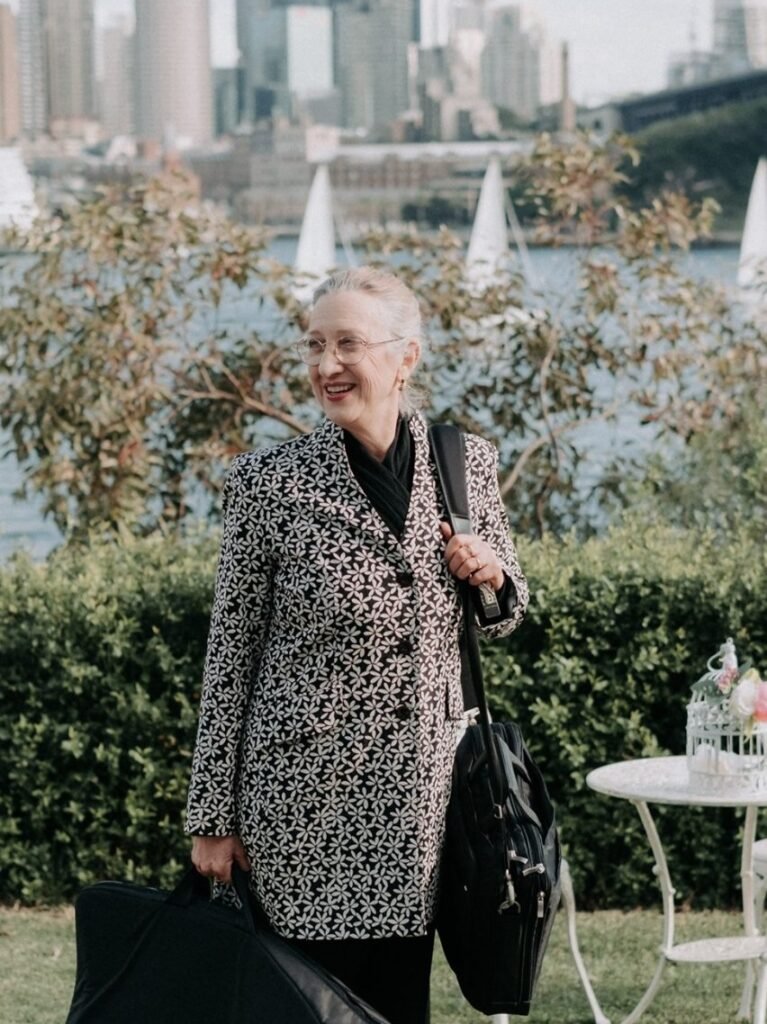 I would love to talk with you regarding your wedding large or small. Your welcome to contact me for a chat, email or set up a Zoom or Skype meeting.