All you need is love! If natural style & simplicity is what you after as your Sydney Wedding Celebrant that is what you will get. Modern Wedding ceremonies can include organic, eco conscious, green values that many of us uphold in our daily lives. You love each other and nature, I get that!
From the overall eco style of your wedding to the carefully considered content of the words we can craft a unique Natural Wedding Ceremony that resonates with yourselves and your guests.
The values of equality in relationships, respect for ecology are what we can base your Marriage Ritual on. Having said all that we can still be relaxed about things and go with the flow, from the first time we meet to the wedding day we can keep things easy going and stress free!
Beach Weddings
For this beautiful beach wedding we wandered down the quiet end of the beach, pitched the Bali Flags, created the human circle of love and waited for the bridal party to take a casual stroll up the shoreline.
There is an art to putting together a natural look that will withstand nature's forces, an experienced Wedding Stylist will know how, if your going DIY ask a camper, they'll have the kit and know how you need! A weather contingency plan is a must,  reception venues that looks out to sea is an excellent choice.
Council approval and booking is essential for Beach Weddings, some will allow you to hold the ceremony on the sand, others will require the marriage to be conducted on a grass reserve right next to the beach.
Beach Harp DIY- Eco- Natural Wedding
Imagine the gentle strains of the harp wafting through the breeze at the beautiful natural location you have chosen. It might be your favourite Beach, an ancient Fig Tree, on top of a Cliff or in a National Park. Having conducted many marriages outdoors I've hiked into some spectacular  isolated natural locations with a little help from your friends!
My instrument  is a small Bardic Celtic Harp designed to travel, it's ancient origins are from time when Harpists were traveling musicians and poets who spoke of history of the clans and were invited to many an important occasion. As the harp is not a a huge classical instrument it does not extend to classical repertoire, I play gentle background music I have written  myself to evoke a magical, uplifting atmosphere.
Eco DIY weddings create a great sense of community and sharing, keep costs and consumerism down and bring everyone together! When guests have been involved in the creation of a wedding there is a great feeling of connection in what has been achieved together.
Along with all the fun and festivities of a wedding day the positive values the love of nature and equality within relationships have a place in  the ceremony, we can work together to define how to express and share what is important to you.
Ring Blessing
In this modern world we still seek ritual and meaning in life. I have devised a Singbowl Ring Blessing that all your guests can participate in. This Tibetan Singing bowl tuned to the note of "F' that responds to the Heart Chakra. The Singbowl resonates with a powerful vibration that unites the entire gathering in a moment of joy & collective blessing.
If you are a practicing Buddhist you may arrange for your Buddhist priests to be present to bless the Marriage.
The inclusion of a faith-belief-ritual can be central to a wedding or quietly symbolised without the need to focus on what has been privately acknowledged.
Looking For An Affordable Marriage Celebrant in Sydney?
Fiona Here, I'm A Celebrant With 10 Years Experience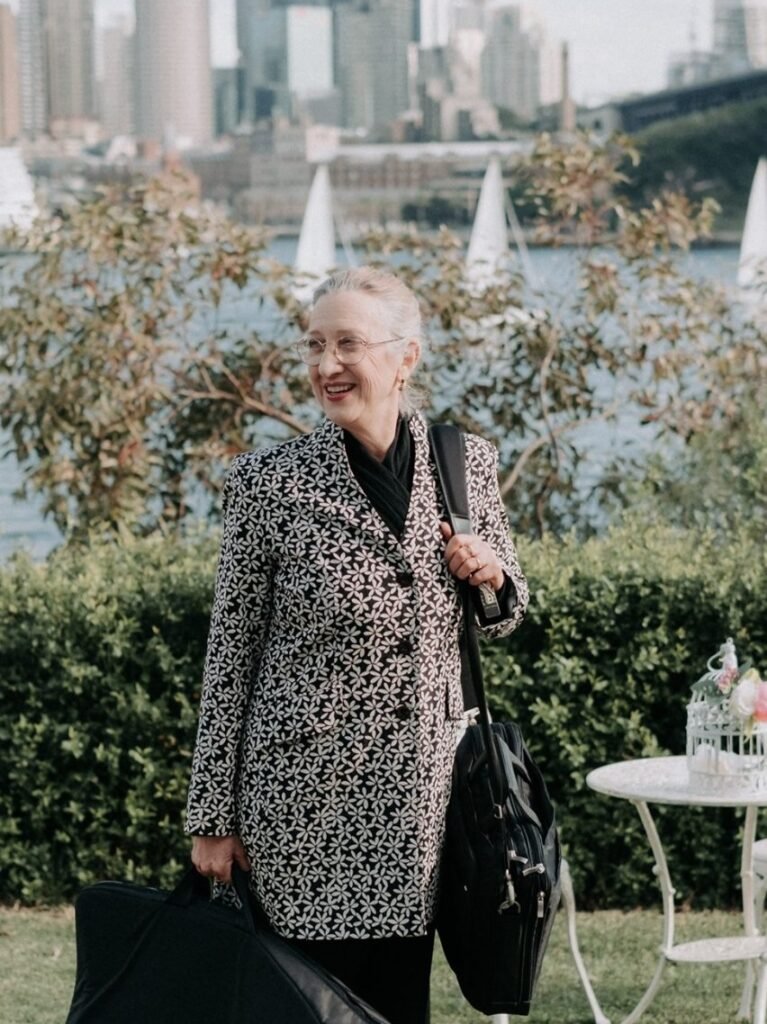 I would love to talk with you regarding your wedding large or small. Your welcome to contact me for a chat, email or set up a Zoom or Skype meeting.