wedding ceremonies information
0403 929 159 Celebrant Fiona King for Sydney Weddings
There are so many celebrants out their at the moment how do you choose? I am a professional full time year round working marriage celebrant and very proud to be a Australian Bridal Industry Academy 2012 finalist in the"Best Celebrant NSW" with a ranking score of 99.59%. There are 1000's of Marriage Celebrants registered in NSW and only 25 finalists. My guarantee of experience and expertise. Call me on or email here Enquiries
From simple unadorned vows to a full scale event I am here to help you create a unique wedding that expresses your love life & style. In an obligation free consultation we chat and when I have a sense of who you are a we will talk through a few ideas that might suit you. If you have clear idea of how you want your ceremony then I will follow your direction, if you want to leave it up to me that's fine too, I find collaborations where we have all had input are most successful ceremonies. Once you have chosen me as your celebrant I guide you through filling out a Notice Of Intent to marry, this must be filled out one month before to the wedding. Then you fill in a detailed questionnaire that helps me keep attention to all the details of your wedding. A booking fee is paid and your date is secured. I'll send an information pack to you via email containing an overview of how a ceremony flows and options of your speaking parts, Readings & Blessings plus a few samples to look through. From the interviews and emails I write your ceremony.
As the important day approaches I keep the paperwork on track and organize a rehearsal where we run through the ceremony and finalize paperwork, then we are all set for the big day. On the day I am comfortable and relaxed performing my role, from the moment I arrive I'm looking after you making sure everything is just right. I deliver the service with sensitivity and clarity, keeping in mind the importance of the occasion yet able to imbue the ceremony with warmth and fun. My ceremony style ranges from formal to relaxed in my presentation and delivery of a ceremony depending on the requirements of the day. A previous career in Theatre and Costume design gives a unique set of skills and resources for my couples to use in preparation for their Wedding Ceremony, I'll help you with stage craft skills, saying vows vows, rehearsing and being comfortable in front of an audience on the day, a rehearsal within 20 kilometers of the CBD is included in my fee.
On the day a table and seating for the signatories will be supplied, I find stools more practical for the photos and gowns. You have the choice of white table covers or a range of cloths to compliment your colour scheme, Bali flags and lush velvet table and stool covers designed by myself to enhance a period or alternative theme. Being a designer the overall look of your ceremony is important to me. I enjoy quality designer clothing or I create my own designs for themed weddings. As you can see from the photos I love dressing up have fun collaborating with couples to create a wedding that is entertaining, colourful and memorable!

Feel free to call or email! 
 or 
or email using this link Enquiries
Located conveniently located close to the Inner city and service the Greater Sydney and the surrounding areas, I travel further afield including: Wollongong, Newcastle, Hunter Valley, Southern Highlands, Canberra. As far as you need me to go! A travel allowance of $1 per kilometer from central Sydney will be charged when the wedding is further than 50 kilometers from the Sydney C.B.D.
Beach Weddings Sydney: Beach weddings seem casual and relaxed but they have there own logistical issues, the sand is hard on P.A systems I have my own little rugged P.A just for the beach as the wind often just sucks the words away and no one can hear, lucky I've had plenty of practice. The wind makes things tricky with paper worked but never fear I have the paperwork all locked down. I have conducted ceremonies all over the place, Manly, Shelly, Collaroy beaches and the tiny but view worthy Lucinda Park up at Palm Beach on the North Side , Malabar & Maroubra in Sothern Sydney, further south I have stood at the edge of a cliff at 'The Rock" Bundeena and conducted ceremonies within the Royal National Park plus the spectacular Bulli Pass Lookout!

Sydney Harbour Locations: One of my favorite things about a Celebrants role is discovering all the gorgeous places to get married available on Sydney Harbour. There are so many spectacular harbour locations I've been on board ocean liners as well as various harbour cruise vessels. I recall beautiful ceremonies at Hickson Rd Reserve at Circular Quay, Braidley's Head Amphitheatre in Mosman, The Seargent's Mess in Middle Harbour, the sensational Quay Restaurant in Circular Quay, around the corner is Observatory Hill and then there is the lovely Jeffrey St Wharf at Kirribilli not to mention the beautiful Botanical Gardens. Further from the C.B.D but still on the harbour is McKell Park Bradley's Head. Carradah Park Waverton & Woolwhich Dock are reclaimed industrial sites with awesome views of the Sydney harbour Bridge and an urban cool vibe.
2012 has been the year of the Dragon Wedding at The Chinese Gardens.
Elope Sydney: If your looking for a simple yet romantic and exciting wedding options then an elopement may be just the thing. There are so many spectacular options on Sydney harbour and I'm more than happy to meet you at your chosen location yet still keep your wedding in the budget range. If your from overseas or interstate we can still get all the paperwork done, we just need 1 months notice of your marriage to get the ball rolling. Check on my fees page for prices on elopements.

Reception Centres and Restaurants: Then there is the Grand Reception centres, Mandalay House, Gardens on Forest, Le Montage and sister centre Curzon Hall, come to mind.
Blue Mountains and Bowral: I do enjoy my trips out of town and have worked ceremonies at the iconic Carrington Hotel Katoomba and Echoes Resort. In Bowral I have stood on top of Mount Gibraltar and delivered a Pagan Handfasting , then in town at Kalaurgan House enjoyed a doggy friendly wedding where the dogs were ring bearers, I love animals!
Glebe Weddings: As a long term resident of Glebe I love conducting weddings & ceremonies along the Inner West foreshore, there are so many great locations with views of the harbour that reflect that sense of place for us Inner Westies From Prymont through to Lane Cove, Rozelle's Callan park with the dramatic gothic backdrop of the sandstone buildings of the Sydney Art School and the Victorian folly Standing stones, to Woolwich dock with spectacular views of the harbour Bridge and urban history of a working dock. There are so many great locations to consider.
There are lots of useful links for booking park wedding locations on my
Links & Locations Page
My Australian Bridal Industry Academy ranking as a 2012 finalist is 99.59%!
75 % of my couples awards me best wedding supplier, thanks everyone who voted!
Looking For An Affordable Marriage Celebrant in Sydney?
Fiona Here, I'm A Celebrant With 10 Years Experience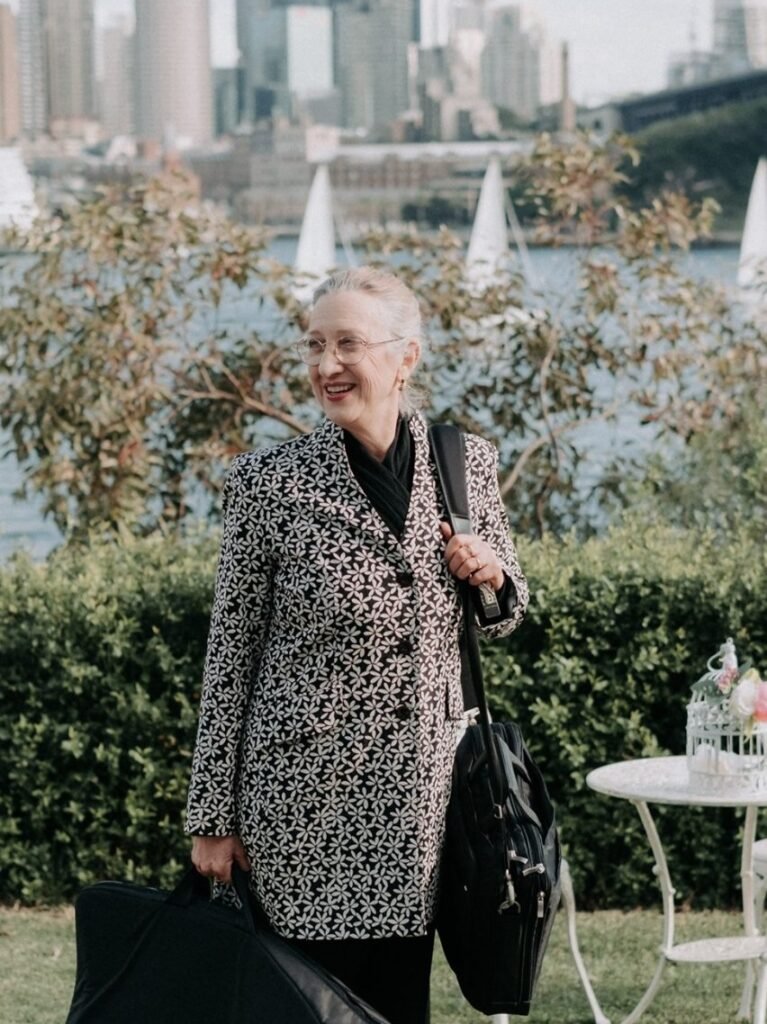 I would love to talk with you regarding your wedding large or small. Your welcome to contact me for a chat, email or set up a Zoom or Skype meeting.